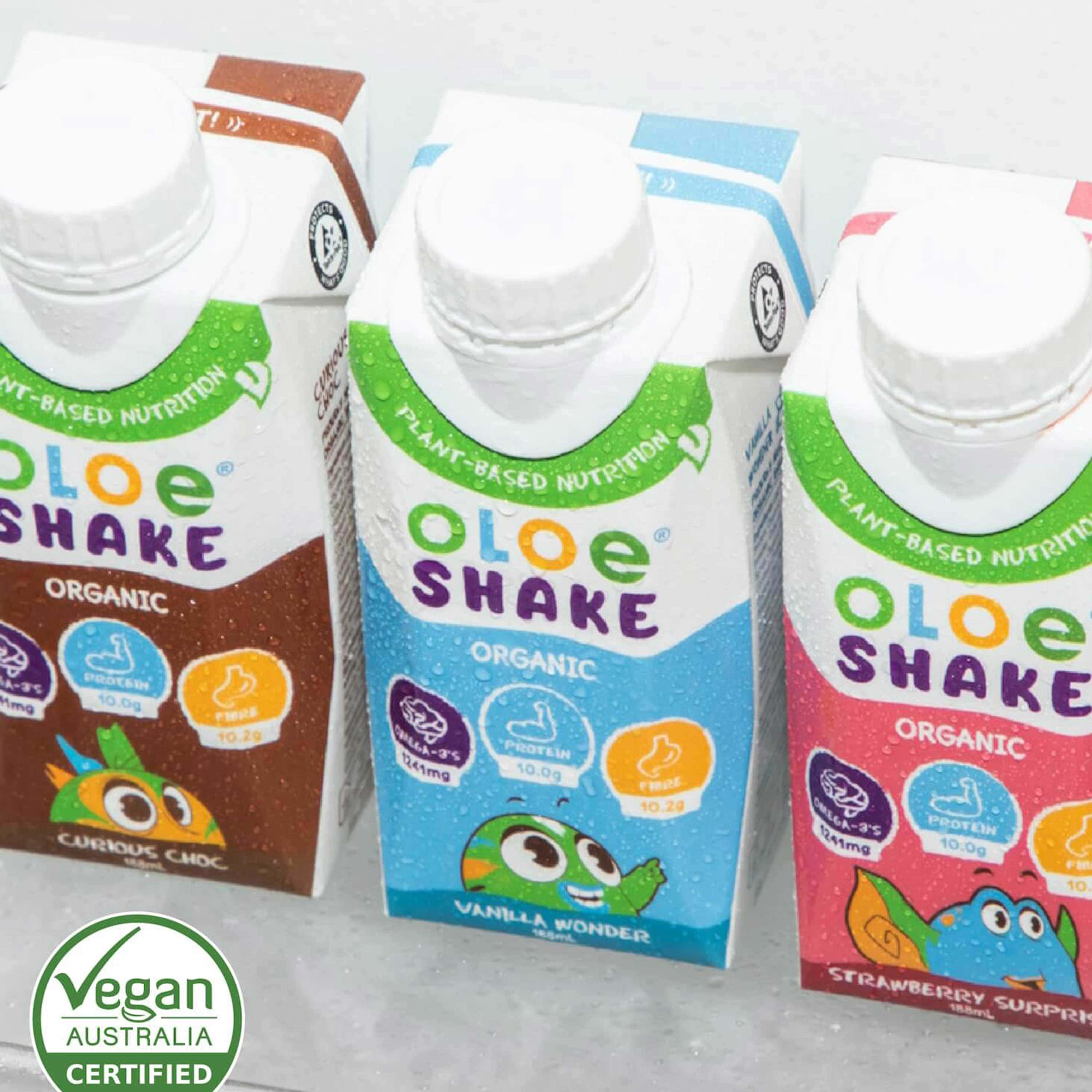 OLOE Shake Mix & Match Bundle (3 Cartons)
Upgrade your nutrition game and savings with OLOE Shake bundles. Mix and match flavours, stock up effortlessly, and conquer any occasion with just a few clicks. FREE Australia-wide delivery included.
What's Inside (36 Shakes):
Choose Flavour 1 - 12 Shakes
Choose Flavour 2 - 12 Shakes
Choose Flavour 3 - 12 Shakes
Australia Post – Estimated delivery is 2-8 business days from when it leaves our Fulfillment Centre
Absolutely! The OLOE® Shake was manufactured in a certified facility and the formulation has been independently tested to ensure you and your family enjoy a safe, quality experience. Intertek and SGS are leading providers of testing and analysis services to the global food industry.
No, it is not. The OLOE® Shake is designed to complement and encourage eating a balanced whole foods diet as a nutritional super snack or to be paired with any meal. It is an organic, plant-based Nutritional Shake with premium ingredients for any time of the day. The OLOE Shake is packed with Protein, Omega-3's, Fibre, plus essential vitamins and minerals.
No, it does not. The natural OLOE® Shake is 12 months shelf stable (from the production date) and safe to drink even if it hasn't been refrigerated. It should be stored in a cool, dry place to maintain its quality. However, like most drinks, it's best enjoyed chilled! Once open, the OLOE® Shake does need to be refrigerated and will keep in the fridge for up to 48 hours.
When we refer to our products as "Allergen-Friendly," we mean they are not made with ingredients containing the most common allergens such as dairy, gluten, peanut, soy, and shellfish.

We do, however, manufacture in a facility that also produces dairy, gluten and soy products. Part of our quality control process is to thoroughly clean the lines before and after production of the OLOE® Shake.

While our OLOE® Shake is formulated to be allergen-friendly, every child is different in terms of their sensitivities and tolerances to various ingredients. Therefore, we always recommend reading the ingredients label carefully to ensure it aligns with your child's specific dietary needs.

The OLOE® Shake has been independently tested by SGS, Intertek and AgriFood Technology (Global Food Quality Assurance agencies).

Additionally, it's crucial to consult with healthcare professionals or allergists if your child has known allergies or sensitivities. They can provide personalized guidance based on your child's individual requirements.

If you have specific questions about allergens and their presence in our products, please feel free to reach out to our customer support team, who will be happy to assist you.

Please remember that this FAQ provides general information and guidance. It is essential to prioritise individual circumstances and seek professional advice regarding allergies and dietary restrictions.