THE OLOE STORY
At a Glance
OLOE was created to bring excitement & adventure to your wellbeing journey through our collection of premium plant-based nutritional super snacks. Purposefully crafted for a new generation.

We believe transitioning to a more sustainable lifestyle should be a fun and engaging experience for all ages. We are a Life Brand founded to improve wellbeing, while shifting the focus to materials and ingredients which benefit our environment, both internally and externally.

OLOE®{pronounced O-LO}, or One Light, One Existence, is a means to discover your inner light and embrace your true connection to existence. Put simply, it is a celebration of the relationship we share with ourselves, each other, and the world around us.

Introducing our animated characters and interactive stories, the platform we use to illuminate the need for a conscious shift towards a brighter future.

Chapter One starts here and together, 
We Are OLOE.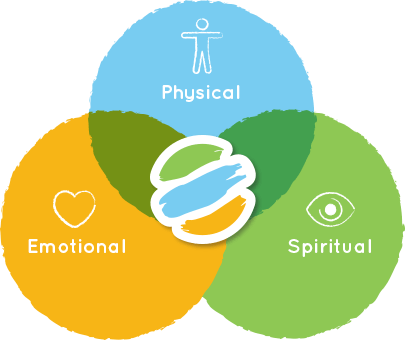 01 - LEADING A BRIGHTER FUTURE
At OLOE® , we are on a journey to
discover what's possible.
If we can support physical, emotional and spiritual wellbeing whilst contributing positively to the health of the planet, then our collective benefit extends beyond the present for the next generation to lead the way.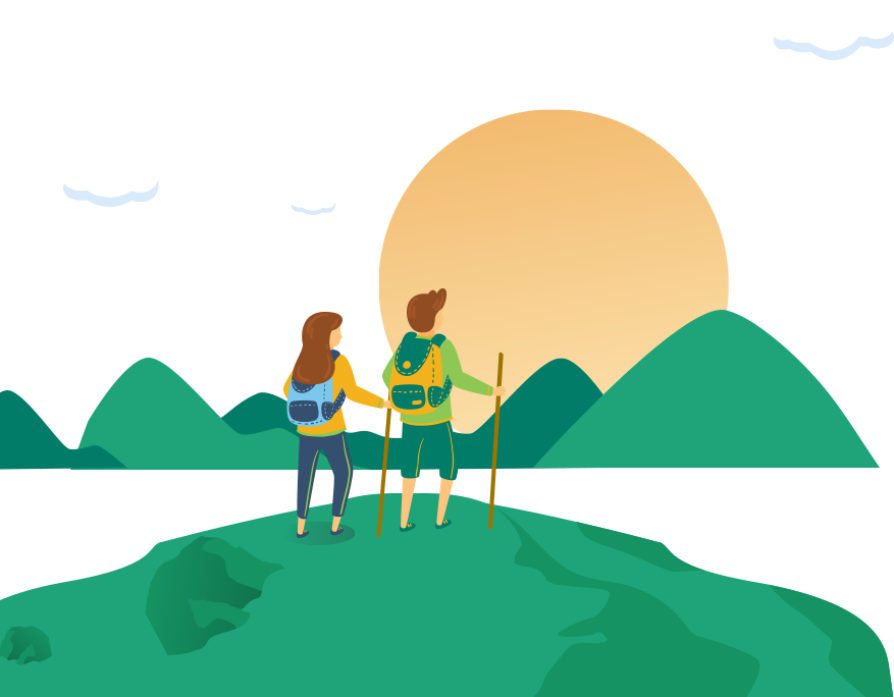 02 - NUDGING FORWARD, TOGETHER
Many of us do wish to live more consciously in a manner that complements our busy lifestyles. We simply await that helpful nudge forward.
As human beings, there is a shared curiosity to explore new boundaries with the hope of connecting meaningfully along the way.
It is this openness to change that drives us to collaborate, adapt and solve different scales of challenges. Yet, it is not only important how we see the world, but how we truly feel it.
03 - IMPROVING WHERE WE CAN
Each of us have an innate capacity to nurture and protect, but empathy is needed to help change our basic attitudes towards life.
This is the missing piece. It is our internal code that recognizes a balanced coexistence is what ultimately sustains us and to achieve this requires a purposeful commitment to making smarter individual choices to improve where we can.
However, we must be brave and trust that first step. For with a desire to change, comes inevitable transformation. Ready for a New Normal? We are.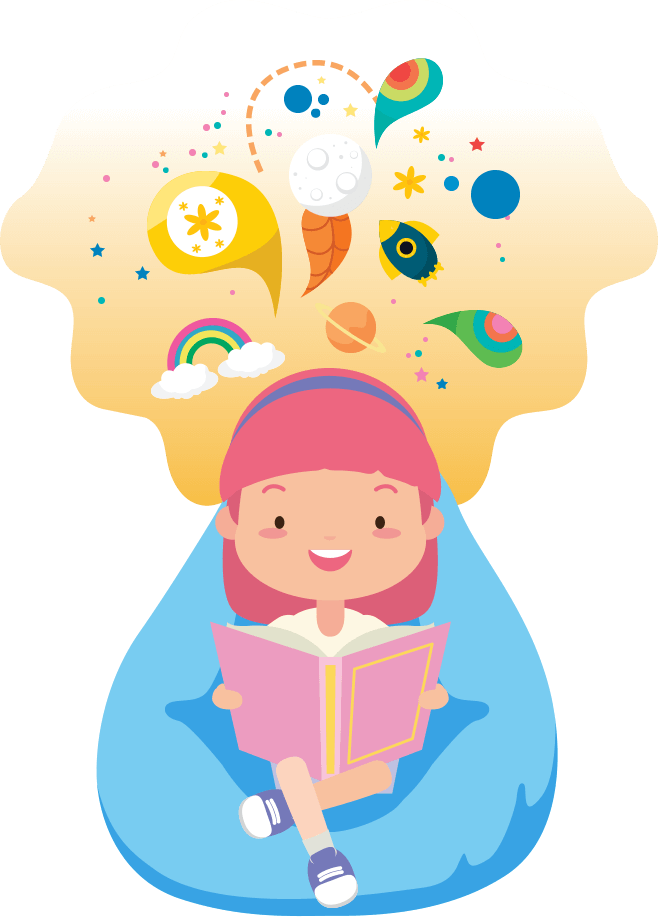 04 - CREATING SOLUTIONS, HAVING FUN
OLOE® intends to provide those better-for-you choices and illuminate the need for this conscious shift within a fun and engaging platform.
No matter what we do in life,
when our focus is built on excitement and passion, this creative energy can be transformed into something positive.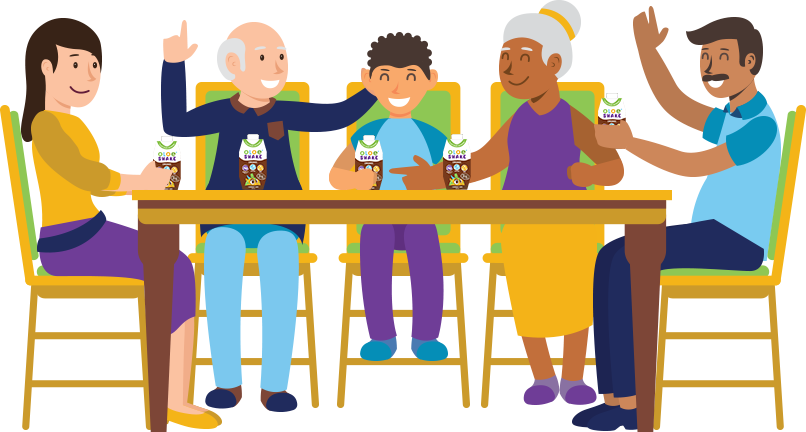 05 - A NEW WAY TO LOVE WHAT YOU LOVE
Admittedly, whether we are grandparents, parents or children, we tend to be creatures of habit. This means we love what we love! It may have taken a lifetime to create our world the way it is now, but what if nothing and everything could change all at once?
OLOE® was founded to improve holistic wellbeing, while shifting the focus to materials and ingredients which benefit our environment, both internally and externally.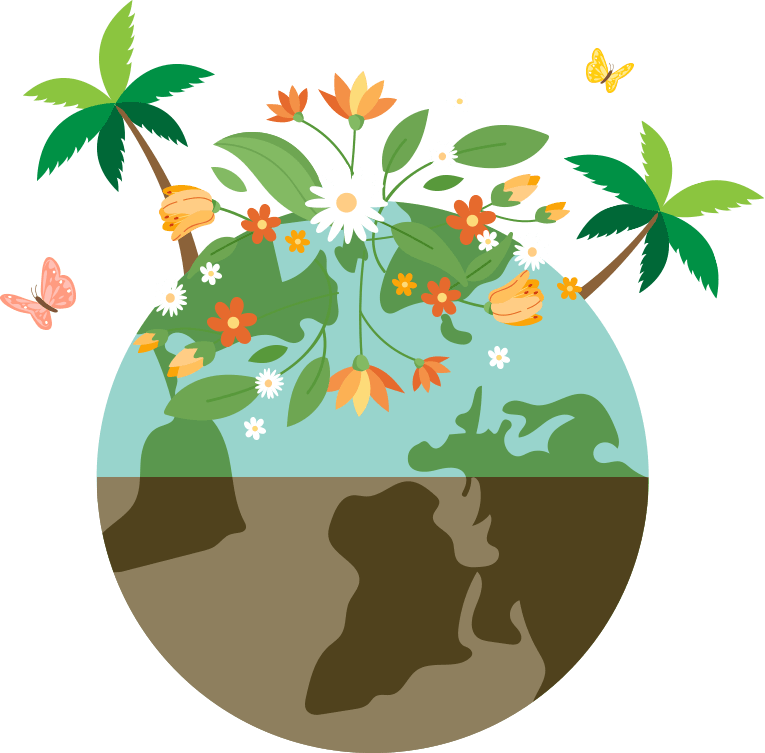 06 - ACCEPTING WHAT IS, INSPIRING WHAT SHOULD BE
In nature, nothing is given without reason.
By accepting it as a finite resource and extracting what's needed through evolving sustainable initiatives, we each have the power to support a future we can be proud of.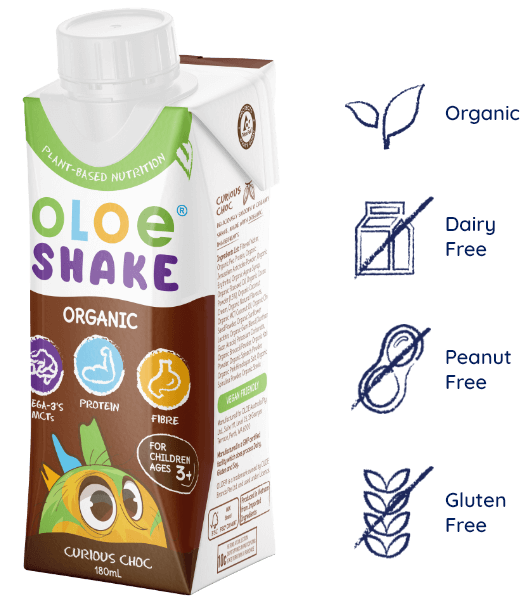 07 - OLOE'S FIRST DANCE
The OLOE Shake is our flagship product, and is part of the OLOE® Brands family. It was designed to shake up the children's wellbeing space (Ages 3+) as an Australian-First Nutritional Super Snack.
Our aim is to encourage healthy eating habits from an early age through nutritional plant-based formulations which are:
Nutrient-dense

Allergen-Friendly

Lower Sugar

Ready-to-Drink
They come in convenient Tetra Pak packaging disguised as treats that children (and adults…ssshhh) will love!
OLOE® was also created to help nurture the innate curiosity and imagination of both children and adults as it continues to evolve. How? By encouraging soul exploration through fun and interactive animated content. So much more to come...
We Are OLOE
Stay curious with the Founders behind the OLOE movement!
A few years ago, Perth Founders (and brothers) Dushyan and Harin trampolined from their careers in science and engineering into their creative dream. The happy result, a fun-filled and purposeful eco-system that merges their love for family and animation, with their passions for wellbeing and personal development.

OLOE's primary purpose is to innovate premium, plant-based nutritional products to support physical wellbeing from a young age. Then, as we continue to grow the brand, excite the imagination with our animated characters and interactive stories to stoke curiosity while boosting mental and emotional resilience and confidence within an engaging interactive platform.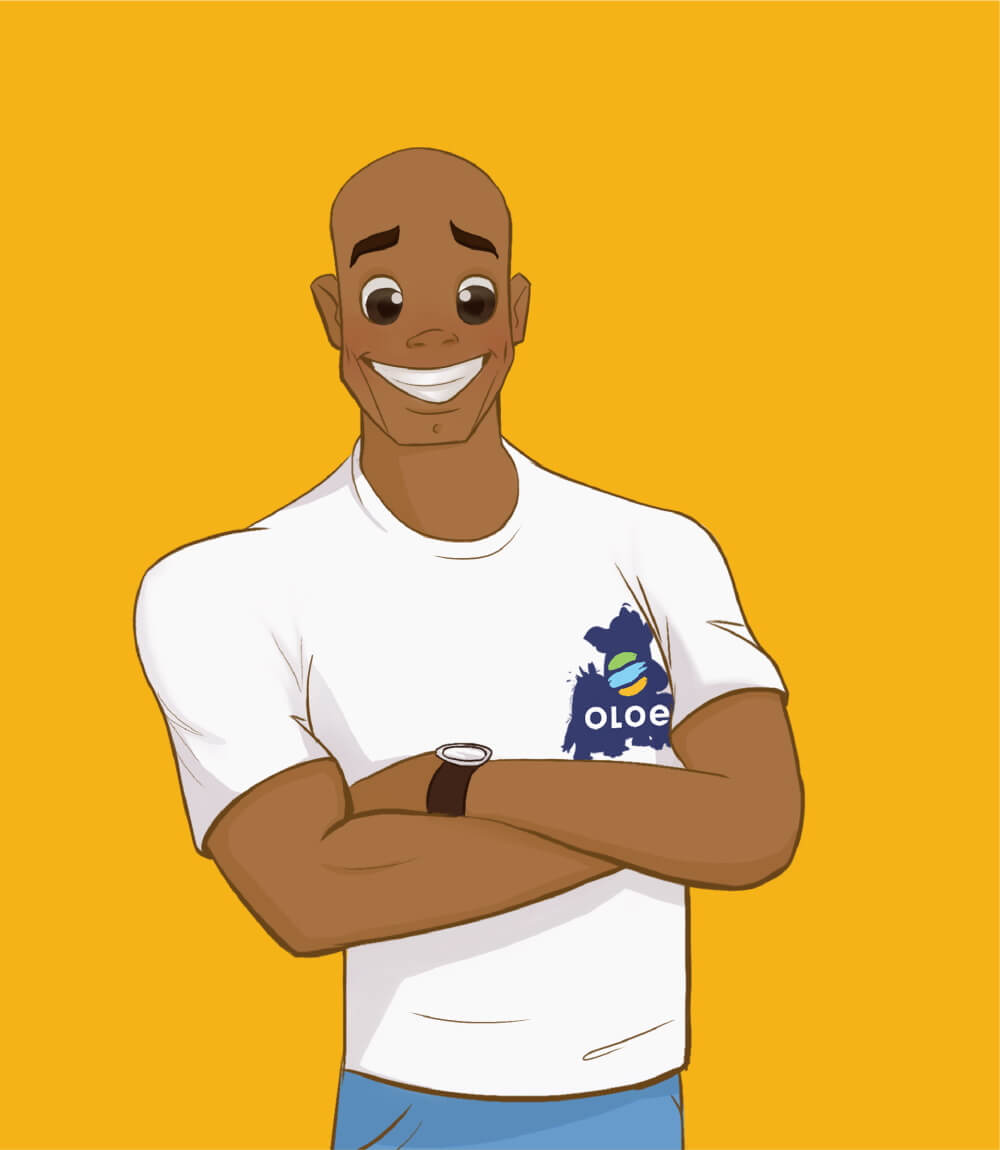 Harin
(Co-Founder)
"Dushyan and I wanted to find a way to provide a solution to a problem with endless possibilities to extend the Brand, and tell stories that need to be told so that we can connect with people, build a community, and contribute to charitable initiatives that match our ethos. We see OLOE as a fun, creative outlet that we hope will connect people from different backgrounds and generations."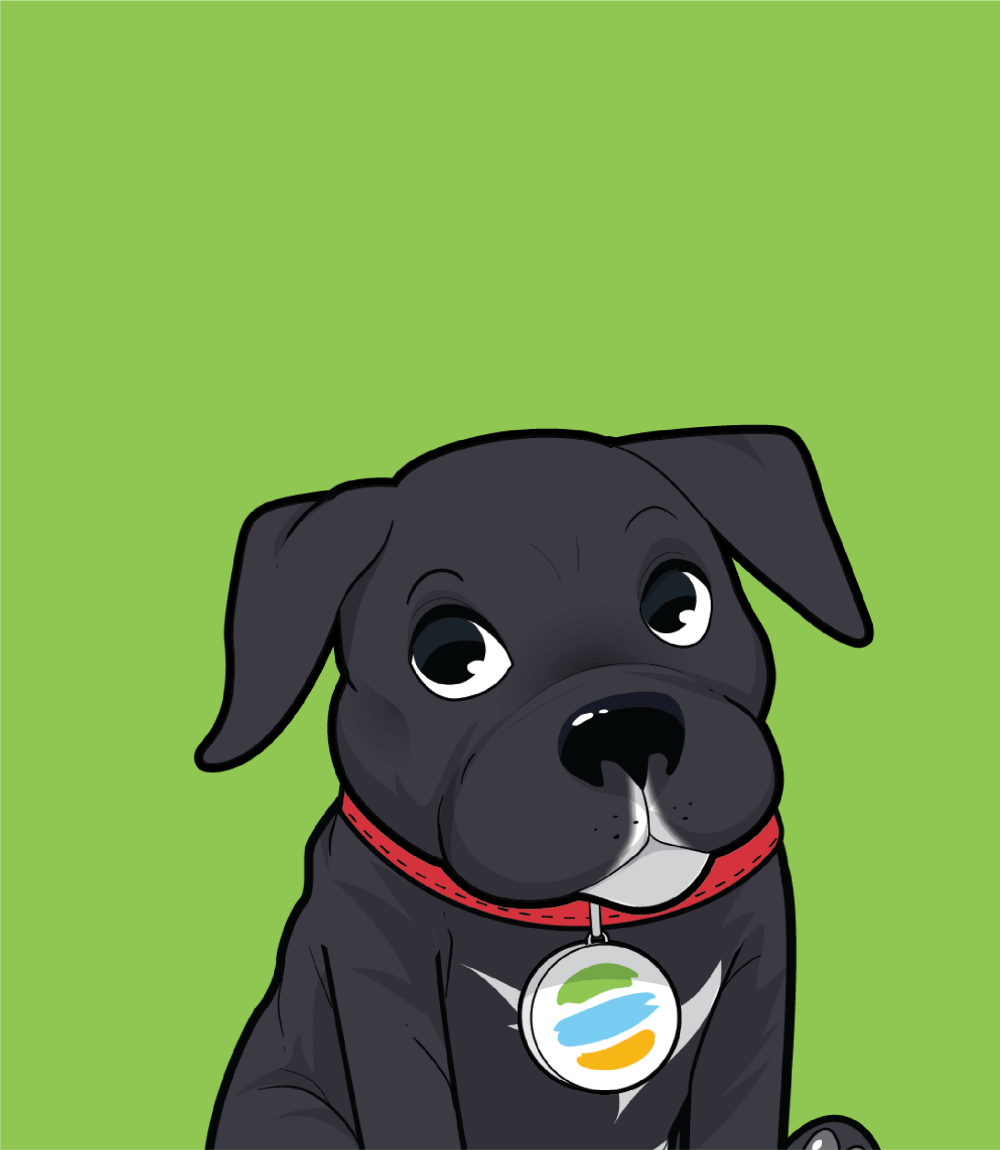 Cruze
(Chief Excitement Officer)
"I genuinely enjoy long walks along the river, belly rubs, and biting things. Most importantly, I love treats, any treats really. But if they're good for me, this is a huge win as I'll be allowed to have more. I'm strategic like that. Any time the guys need me, I do my best to bring the pawsitive energy!"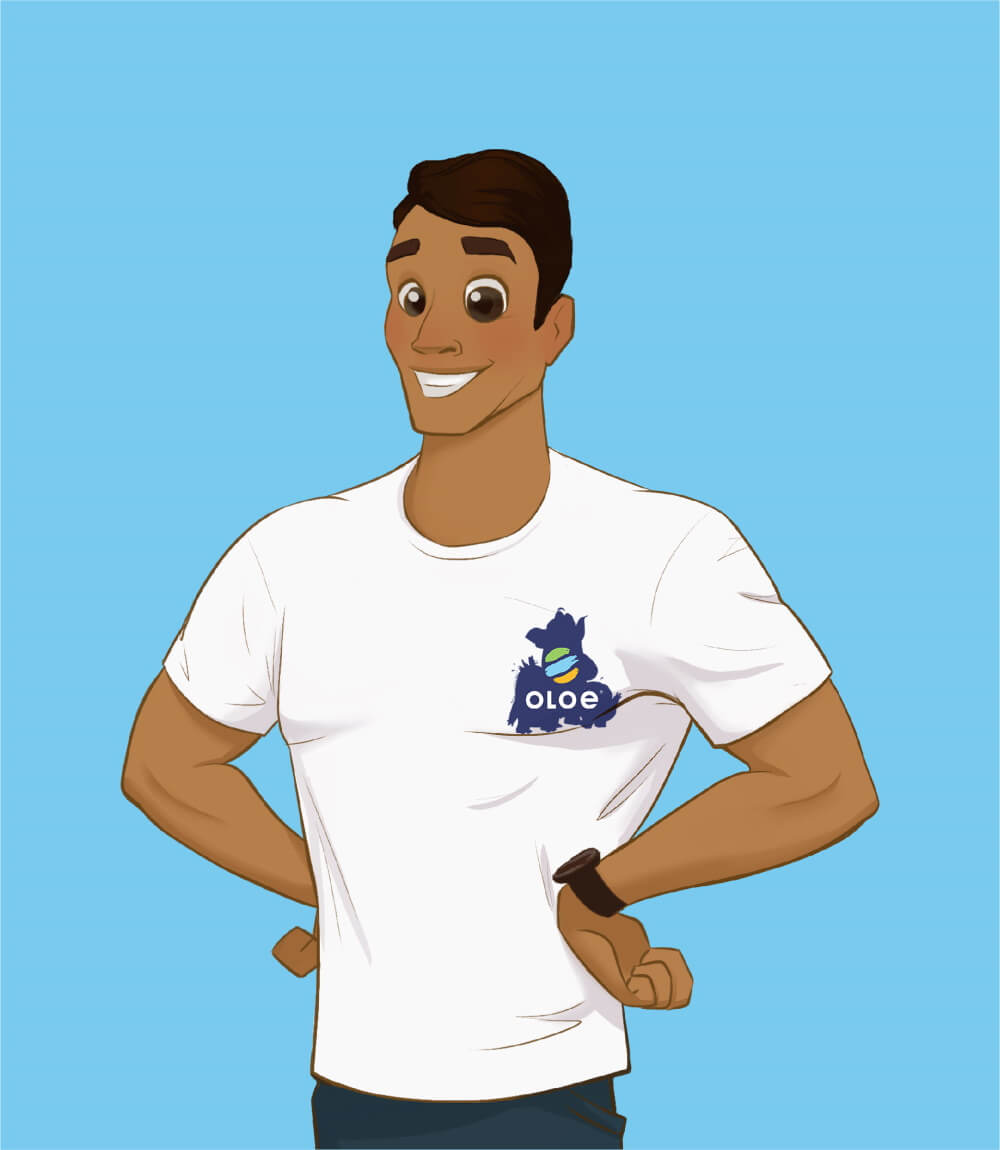 Dushyan
(Co-Founder)
"OLOE reflects how Harin and I want to see the world and feel many others do too. Our hope is that OLOE becomes a symbol for positive change and a reminder to enjoy the process of continually making improvements in our life (both internally and externally). We truly believe that this is a transformation everyone ultimately benefits from both individually, and collectively."