Shop Flavours
OLOE® Shake: Ultimate Nutritional Super Snack for kids and adults! Boost protein, fibre, iron & more with healthy, organic superfoods in seconds. Vegan Certified. Lower sugar & perfect to stock up for any occasion!
Your Super Snack & Life Hack!
💪🏽
We're on a mission to power up nutrients and dramatically lower sugar! Premium ingredients, more benefits.
🌱
Serving up creamy, organic, and plant-based goodness in multiple irresistible flavours, Conveniently store in the fridge or pantry.
🙌🏽
Ready-to-drink and perfect for all ages, it's a twist of fun that's purposefully crafted for a new generation.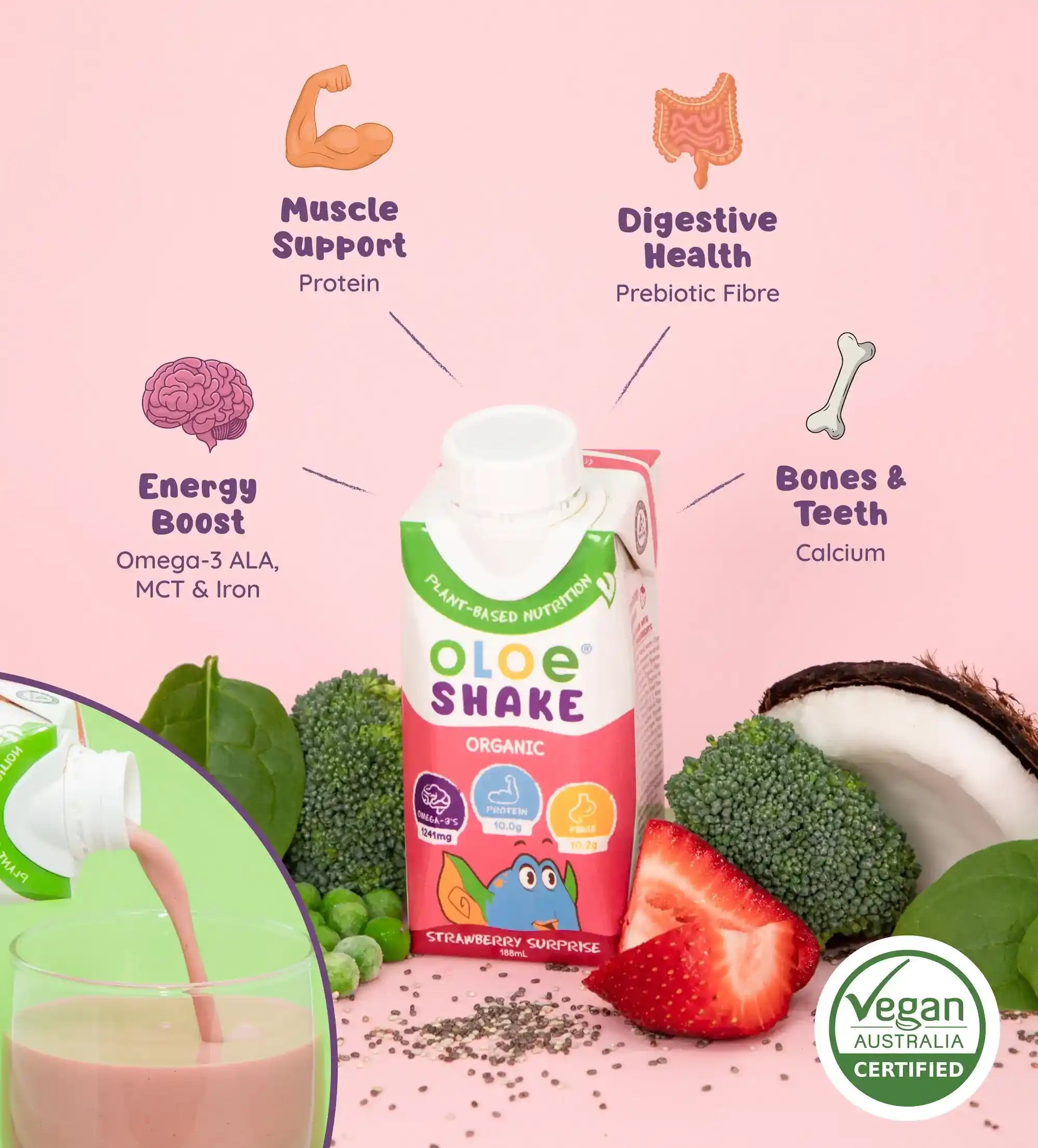 Fussy eating, food sensitivities or looking to super boost nutrients?
✅ Tackle mealtime chaos, satisfy sweet cravings, or energize your mid-morning office break with ease.
✅ Irresistibly delicious, packed with premium allergen-friendly ingredients promoting muscle growth, energy, digestive health and more.
✅ No need for refrigeration or blenders; perfect for breakfast, lunchboxes, sports, or road trips!